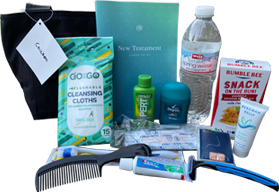 As part of our 2020 Winter Appeal, we would like to work with you to donate care packs to your local charity.
The Garden will reimburse you or your ecclesia up to $250 to alleviate the costs associated with purchasing items for these much-needed care packages.
Each night in the
united states, almost
35%
of homeless people (approx. 200,000)
are found sleeping
unsheltered
in sidewalks, parks, cars, or abandoned buildings.
Source: https://www.whitehouse.gov/wp-content/uploads/2019/09/The-State-of-Homelessness-in-America.pdf