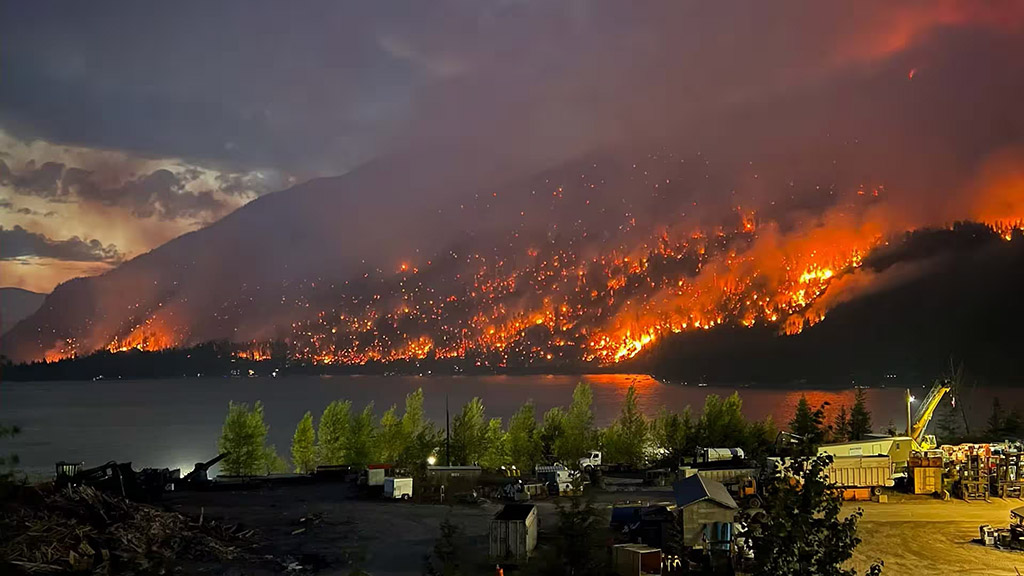 IN TIMES OF CRISIS
British Columbia and
NWT Fires
August 21, 2023
What's happening
British Columbia (BC) has declared a state of emergency in response to the deadly wildfires raging across the Canadian province. View a map of the fires. Over 30,000 people have been told to evacuate, with another 36,000 being told to be prepared to evacuate at a moment's notice.
In the Northwest Territories (NWT), there are approx. 236 active fires as can be viewed on this map. Fires remained about 15 kilometres from the capital of Yellowknife, which has been almost completely evacuated. Only a couple thousand of the northern capital's 20,000 people remain and about half of them are emergency workers. Firefighters trying to keep wildfires at bay from the city of Yellowknife were taking stock of the situation Sunday morning after cooler, damp weather gave them a break Saturday.
Your thoughts and prayers for everyone affected are urgently needed.
---
How many brothers and sisters live in the affected area?
There are 12 ecclesias in BC and none in NWT. 2 of the ecclesias in BC – Vernon and Kamloops – are directly affected, consisting of about 70 brothers and sisters. The Winfield Bible school which was to be start this past weekend in Vernon has been cancelled as a result, although classes are available by Zoom.
---
How can I help affected communities?
We look forward to our Lord's return, when natural disasters will be a thing of the past. In the meantime, we consider Paul's words:
"Whenever we have an opportunity, let us work for the good of all, and especially for those of the family of faith." (Galatians 6:10)
If there is anything more we can do to help, please contact: ​initiatives@thegardenoutreach.org
Are you there?
If you're in – or know someone in – the affected area – please provide us a with a brief update we can share with our community.