IN TIMES OF NEED / COMPASSION DURING CRISIS
Frigid Cold & Power Outages affecting Mexico, Texas, Louisiana, Mississippi and Alabama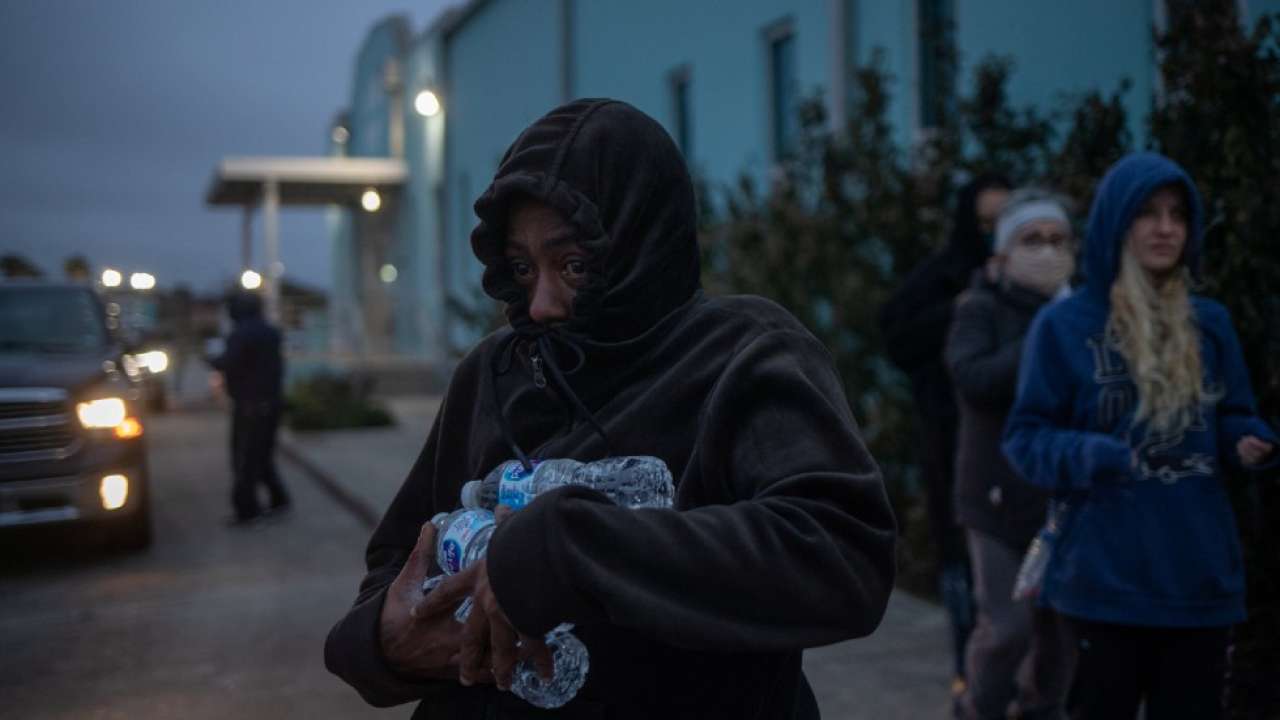 (Image: Reuters)
Which areas are affected?
Northern Mexico and Texas are the hardest hit areas, while Arkansas, Louisiana, Mississippi and Alabama are also feeling the devastating affects of the cold front that moved into the area earlier this week. These states are unaccustomed to such cold temperatures, reflected by the dire need millions of people now find themselves in. More than 100 million people live in areas of the U.S. that is currently covered by some type of winter weather warning, watch or advisory.
In Texas, nearly 12 million people are facing water disruptions, with cities like Austin issuing boil water notices to residents. At least 30 deaths have been attributed to the cold weather.
The homeless community, especially those who live unsheltered, are once again disproportionality affected by this crisis. Homeless shelters are at capacity and relief organizations are raising money to temporarily house some of the most vulnerable homeless men and women in hotel rooms to keep them warm.
---
How many brothers and sisters live in the affected area?
Our thoughts and prayers are with everyone affected by the weather. Specifically in the hardest hit south, there are also between 500-800 brothers and sisters who may be potentially affected by this weather. We have not yet heard from any regarding their health and well being. If you have an update to share, please email crisis@thegardenoutreach.org or leave a comment on our Facebook page.
---
How can we help the affected communities?
The Garden Outreach Team is here to help you – if you are able, depending on your circumstances – to reach out to your neighbors at a time when they most need your help. Register now to receive 20 warm sleeping bags for you or your ecclesia to donate to an outreach organization, or, we'll reimburse you (up to $250) to create care packs to donate to those affected. Find out more here
 If you require financial support to purchase items to help those affected by the cold, we can provide you with a grant to get you started. Complete this short application form to get the ball rolling.
Texas is the hardest hit area – this list of on-the-ground organizations in the state that can guide you further as to where your support is needed:
Donate to a mutual aid fund, such as Mutual Aid Houston, Austin Mutual Aid, or Feed the People Dallas. All three groups are working to provide housing, food, and other support systems to those in need.
Donate to a food bank in Texas. Feeding Texas has a comprehensive list of food banks across the state, searchable by zip code.
Donate to national organizations, such as the Salvation Army and American Red Cross in North Texas, Central and South Texas, and the Gulf Coast region of Texas.
Donate to or volunteer with disaster relief organizations like Crowdsource Rescue, which has been activated to help those in Texas.
Help animals in need by donating to organizations such as Austin Pets Alive!, SPCA of Texas, and Operation Kindness. Note that some facilities, such as Operation Kindness in North Texas, may be impacted by power outages.
Support local journalists as they respond to the crisis and get the word out by donating to a GoFundMe for the Austin American-Statesman, the Dallas Morning News, and the Fort Worth Star-Telegram.
Live in Texas or nearby? Participate in AirBnB's "Open Homes" program by either opening up your spare space to those in need or by donating. NoirBnB is offering a similar service, asking users to open up their homes if they are able to. NoirBnB can be reached by email via Concierge@noirbnb.com.
Conserve power if you're in Texas by following this handy guide
Are you there?
If you're in – or know of someone in – the affected area – please provide us a with a brief update that we can share with our community.
We look forward to our Lord's return, when hurricanes and disasters will be a thing of the past. In the meantime:
"whenever we have an opportunity, let us work for the good of all, and especially for those of the family of faith" (Galatians 6:10)
If there is anything more we can do to help, please contact: ​initiatives@thegardenoutreach.org