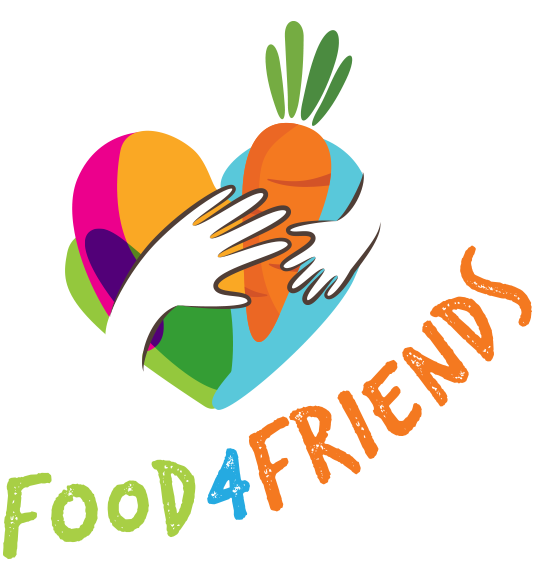 For the poor will never cease to be in the land; therefore I command you, saying, 'You shall freely open your hand to your brother, to your needy and poor in your land.'
Deuteronomy 15:11
---
In the United States and Canada, almost 40 million people, including 6 million children, live in a food-insecure household.1
The Food4Friends initiative inspires ecclesias, individual brothers and sisters, and families plus children to learn about God and His created natural world, the value of food grown in the earth, and our responsibility to provide food for the hungry. There is much we can do to help those who hunger.
The Garden suggests six ways in which you can help meet the food needs of the hungry in your community:
Grocery Grant
The grocery grant, focused on families (although open to everyone!), is the main ingredient in Food4Friends. The Garden will provide a cash grant* of $100USD ($135CAD) to Christadelphians to purchase and donate food to a local charity. Involving our children shows them they too can make a positive difference in the lives of others. This is an important step in developing a spirit of love and compassion.
*Available only to Christadelphians in North America
Volunteer at a food bank
Choose to work with a local food bank/pantry as a volunteer. Tasks may involve taking inventory, sorting and inspecting donated food, or organizing items for delivery to other charities.
Volunteer at a Soup Kitchen
Volunteer your time at a local soup kitchen. Volunteers are often needed to serve food at meal times. Some soup kitchens may also operate a meals-on-wheels program and need drivers to make deliveries to the home-bound.
A thousand lunches
Schedule an ecclesial "Afternoon of a Thousand Lunches". Members spend a Saturday or Sunday afternoon making sandwiches for donation to a local soup kitchen or homeless shelter. This is a great activity for young children too!
Ecclesial food collection
Host an ongoing food collection project at your ecclesia. Members can drop-off non-perishable foods any time throughout the year to be donated to a local food bank or soup kitchen.
ecclesial food pantry
If you have your own ecclesial hall, setup a food box for the less fortunate within your ecclesia. Children and young people can be responsible for filling it when supplies get low. These food boxes are best suited for well-trafficked areas in urban centres.
While we are pleased to be able to provide grants and initiatives to our Brothers and Sisters, there is a real cost associated with these efforts and so donations would be greatly appreciated. The Garden is comprised entirely of volunteers and 100% of funds received are put towards future initiatives and support programs for our North American Christadelphian community. Donations can be made on our donation page or the WCF website.
1. Coleman-Jensen, Alisha, Matthew P. Rabbitt, Christian A. Gregory, and Anita Singh. 2020. Household Food Security in the United States in 2019, ERR-275, U.S. Department of Agriculture, Economic Research Service.
2. Household Food Insecurity in Canada: https://proof.utoronto.ca/food-insecurity/