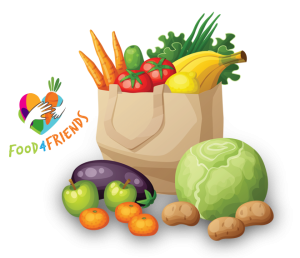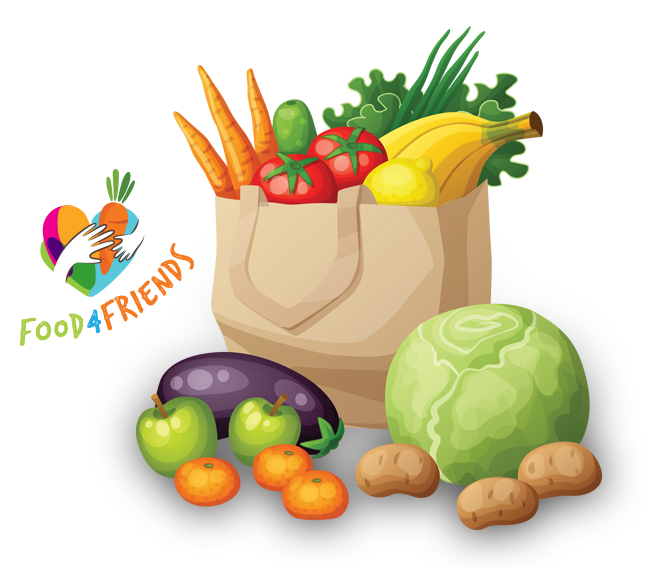 FOOD4FRIENDS
GROCERY GRANT
Thank you for choosing to participate in Food4Friends! The Garden is pleased to offer a $100USD ($135CAD) grant to buy food for a local charity. This is also a wonderful opportunity to teach children that they do and can have an important part to play in helping people in need. By giving to those in need our children can be encouraged and inspired to seek out new opportunities to show compassion.
If you have any questions, please email initiatives@thegardenoutreach.org

*One grant per family. Available to Christadelphians in North America only.
The Grocery Shopping Trip (with children)
This grant is designed for families with young children, but open to everyone. The goal is to give children the opportunity to feel involved by shopping with them for food items to donate to their local food pantry.
Download the free activity book (below) for some fun parent-lead activities, plus colouring pages, etc.
Take your children to the produce section. Discuss with your child what fruits and vegetables would be the best to buy. For instance, apples and carrots have a long shelf life and won't spoil quickly, making them good choices. Berries or mushrooms go bad fairly quickly and tend to be expensive, so they may not be the best choice.
Use the shopping trip as a time to ask your child questions, allow them to make choices, and guide them toward good decisions. Discuss what a food pantry/bank is for and who it serves. Finally, after purchasing the produce, take it straight to the donation location, with your child helping to bring in the items.
This may seem like a very small and simple Saturday afternoon project, but it will have a profound impact on children. When children are actively involved they both learn by your example, and develop a sense that they are part of something important.
Download the free children's activity booklet!
While we are pleased to be able to provide grants and initiatives to our Brothers and Sisters, there is a real cost associated with these efforts and so donations would be greatly appreciated. The Garden is comprised entirely of volunteers and 100% of funds received are put towards future initiatives and support programs for our North American Christadelphian community. Donations can be made on our donation page or the WCF website.