KNIT2GETHER
KNITTING FOR THE HOMELESS
On February 22nd, 2021, we are hosting our next online knitting group: knit2gether!
Please join us for an evening of fellowship as we knit gloves, hats and scarves for the homeless, as well as hats and blankets for newborns affected by poverty. We hope to see you there!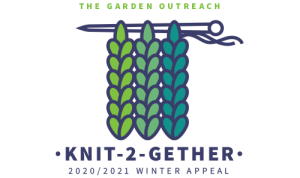 "[The LORD your God] ensures that orphans and widows receive justice. He shows love to the foreigners living among you and gives them food and clothing…" Deuteronomy 10:18
REGISTER for our next Knit2gether
February 22nd @ 5:00pm PST (8:00pm EST)
Please use this same link to register for future Knit2gethers.
After registering, you will receive a confirmation email containing information about joining the meeting. We look forward to seeing you!
Each night in the
united states, almost
35%
of homeless people (approx. 200,000)
are found sleeping
unsheltered
in sidewalks, parks, cars, or abandoned buildings.
Source: https://www.whitehouse.gov/wp-content/uploads/2019/09/The-State-of-Homelessness-in-America.pdf