NATIONAL OUTREACH INITIATIVES
Current Initiatives
The Garden's national projects are for everyone!
Whether you're an ecclesia, a CYC, a group of friends or an individual – our national projects are simple to participate in. Having recently finished the 2020 Winter Appeal, there is currently one active national initiative: Knit2gether
Our next initiative is Grow2Give! This is geared towards enthusiastic families with young children, exploring the miracle of seed-to-food, the importance of healthy eating, and our responsibilities to help those facing food insecurity. Sign up to our newsletter for all the details!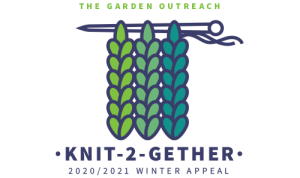 KNITTING FOR THE HOMELESS
In January 2021, we launched a virtual knitting project called 'knit2gether'! For those who enjoy knitting, join us online as we come together as a group to knit gloves, hats and scarves for the North American homeless.